Need Help to Disassemble a Pool Table?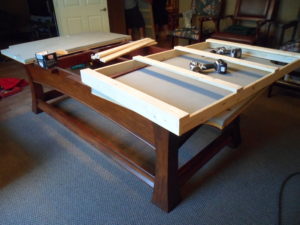 Absolute Billiard Services can disassemble any brand or style pool table for transport or storage. Whether you need to move from upstairs or to another state, we can disassemble your pool table with precision and care. The disassembly of your pool table is just as important to us as the assembly. We take our time and mark every single piece of your table as it is taken apart to ensure a securely fitted proper installation when you have it set back up at your new location, by us or another installer.
Whether you are moving or just need a temporary table breakdown for carpet repair, Absolute Billiard Services will give the same amount of attention to every disassembly.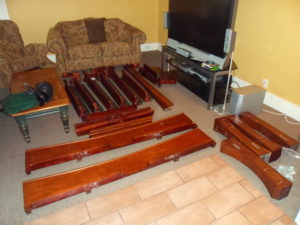 Take Apart Pool Table in Atlanta
We also offer billiard slate crating services, also known as 'crating your slate'. We can breakdown any 3 piece slate pool table and package the slate in our signature crating designed specifically for safe and secure transport. This is mandatory for most reputable moving service companies. They will not take on the liability of transporting any billiard slate unless crated properly. Our goal is to be the best when it comes to providing customized slate crating services. Every crate is built onsite to ensure a custom fit for your specific billiard slate.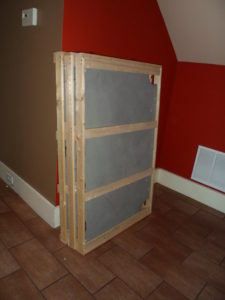 Atlanta Pool Table Dismantle
Our enclosed box trailer gives you the peace of mind in knowing that we will be there rain or shine. Brett really put his heart and his head into the design of our trailer. Our custom interior gives us the ability to secure your pool table tightly in place from start to finish. Should the unthinkable happen and there was ever an accident in transport, we carry $10,000 worth of cargo insurance. Give us a call today at 678.409.7904 or contact us by filling out our customer contact form!