POOL TABLE AND BILLIARD SERVICE FAQS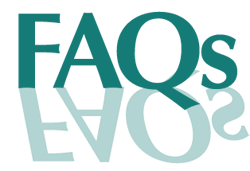 What should I look for when purchasing a pool table?


Buying a pool table for the first time can be quite overwhelming. There are many different qualities, sizes, styles, brand names, and a lot of companies all giving you different answers. If you have no idea what to look for, a good salesman can send you home with a table that appealed to your eyes and your wallet, but you later find was not exactly the quality you wanted in the long run. A quality pool table can last for generations. It should not be viewed as just another piece of furniture that simply fit your décor at the time. With all the options we have now when it comes to style combined with quality, you can have not only something you will love, but your grandchildren will cherish. With the following list of frequently asked questions, we hope to educate you with the knowledge you need to make a decision as an informed buyer of not just a pool table for the kids, but an heirloom worth your time and money. You will also be armed with the knowledge to hire a reputable installer to protect your investment.

What should I look for when hiring a pool table installation or moving company?


Don't be fooled by 'better rates'. We will be the first to tell you that in this industry you get exactly what you pay for.

Make sure you are hiring an actual Pool Table Mover and not just a Moving Company. Check more than one reference. If they cannot give you the phone number of more than one satisfied customer, run.

Check online reviews. We all know that it's possible for a company to fake online reviews, but it's also very easy to tell when a review is real or scripted when you've read enough of them.

Check Facebook if they have a business page. Can you see pictures of their day to day work? Do they specialize in pool table moving only, or do they specialize in moving 'heavy things'?

If you're getting your table rebumpered/recushioned, ask if they do the work on site. Some companies will take your rails offsite and return at a later date with no proof that ALL the cushions were replaced.

Check with the ABIA. The ABIA is the sole association that sets the standards for quality and professionalism in the pool and billiard table industry of America. With strict guidelines and quality control checks of all ABIA members, customer satisfaction and quality of craftsmanship are verified only for those who meet their highest standards. There are only two members for every major city. You can see who is a member in your city at www.abiainstallers.com. There you can also see proof of insurance and licensing information.

How long should it take for a typical service to be completed?


A typical pool table installation should take 1.5 – 2 hours. Antique tables take 2 – 3 hours.

A pool table move from one location to another, minus driving time, takes 3 – 3.5 hours.

Refelting a typical pool table takes 2 – 3 hours.

Rebumpering/Recushioning a pool table takes approximately 5 hours.

What size does my room need to be for a pool table to fit properly?


First you need to know what size pool table you have. Then you need to decide what size cues you want to use for comfortable play. The standard pool cue is a five foot cue, or 60 inch cue. When purchasing a shorter cue, you may want to look for one that's "weighted". Meaning it's going to have the same weighted feeling in the back end, giving you the same balance as a full length cue.

The following chart tells you what size room you need depending on what size pool table and what length pool cue you have:

Room Size Recommendation Chart for Pool Table

| Table Size | Playing Area | 48″ Cue | 52″ Cue | 57″ Cue | 60″ Cue |
| --- | --- | --- | --- | --- | --- |
| 6′ x 3′ | 66″ x 33″ | 14'6″ x 11'9″ | 15'2″ x 12'5″ | 16′ x 13'3″ | 16'6″ x 13'9″ |
| 7′ x 3'6″ | 78″ x 39″ | 15'4″ x 12'2″ | 16′ x 12'10" | 16'10" x 13'8″ | 17'4″ x 14'2″ |
| 8′ x 4′ Standard 8 | 88″ x 44″ | 16'4″ x 12'8″ | 17′ x 13'4″ | 17'10" x 14'2″ | 18'4″ x 14'8″ |
| 8′ x 4′ Oversized 8 | 92″ x 46″ | 16'8″ x 12'10" | 17'8″ x 13'6″ | 18'2″ x 14'4″ | 18'8″ x 14'10" |
| 9′ x 4'6″ | 100″ x 50″ | 17'4″ x 13'2″ | 18'4″ x 13'10" | 18'10" x 14'8″ | 19'4″ x 15'2″ |
| 10′ x 5′ 'Snooker' | 112″ x 56″ | 18'4″ x 13'8″ | 19'4″ x 14'4″ | 19'10" x 15'2″ | 20'4″ x 15'8″ |
| 12 x 6′ 'Snooker' | 124″ x 62″ | 19'4″ x 14'2″ | 20'4″ x 14'10" | 20'10" x 15'8″ | 21'4″ x 16'2″ |

How do I know what size table I have?


The way to properly measure your pool table is simple. Stand at the head or foot of your table, so you're looking down the table lengthwise. Take a tape measure and place it at the tip of the left cushion. The 'tip' is the edge of the rail where the ball first makes contact and then bounces off. Holding the tape measure at the left tip, now stretch across to the right side cushion tip. This measurement can be used with the chart above to tell you what size your pool table is. It will be the same as one of the smaller of the two measurements in the 'Playing Area' column of the chart above. If the table is broken down, you can measure the slate's width and we can tell you what size your table is.

How high does my pool table light need to be above the pool table?


The correct height for a pool table light is 32-36 inches to the felt/playing surface. If you're installing your light before your table is installed, it should be 60-62 inches off the floor, regardless of your pool table's size.

What types of light bulbs are best for pool table lights?


We highly recommend using a frosted bulb. When using a clear bulb, the filaments inside the light bulb create lines on the felt that can be distracting during play.

Can I install a pool table light after my table has already been set up?


Yes. However… the electrician, or whoever is installing your light, must be equipped with a proper ladder or scaffolding that does not touch the table in any way. You never want to sit or stand on your table after installation. Moving the table temporarily is not an option.

Can my pool table be moved as one entire piece?


A coin operated (pool hall style) one piece slate table is the ONLY table that can be moved entirely in one piece without damaging the table. Any other style of table MUST be broken down correctly in order to move it without damaging the frame or the slate. Moving an assembled pool table will not only completely undo the original levelness, but can also cause a slate ridge that will majorly affect playability. Moving a table incorrectly will cause irreparable damage to the frame and legs, significantly lowering the value of the table.

How much does a pool table weigh?


A slate pool table can weigh anywhere from 500-1,200 pounds. A pool table's weight depends on the size, type of wood, and the thickness of the slate. This should be taken into consideration when installing a pool table in an upstairs location. Without proper floor support, the floor will flex under the weight and cause issues with the table's levelness as the weight of the table settles over time. An unsupportive floor can also cause movement as the players walk around the table, changing the levelness of the table.

How is the pool table delivered or moved?


A pool table is typically delivered or moved in pieces. The slate will be separate from the table and moved on a specialized dolly to ensure the slate or the movers are not injured. If the table is being transported by a home/furniture moving company, the slate should be crated by a Pool Table Company first and then arrive inside these crates and opened upon installation. The frame will remain all in one piece, unless a doorway issue requires that the legs be removed. The rails and pockets will also be separate from the table. There are six rails and six pockets. Then you also have the felt which is unattached from the table. All of the hardware that has been removed from (or comes ready for install) will be in a separate bag. As you can imagine, this takes up quite a bit of space when transported properly. We have chosen to use an enclosed box trailer with a custom interior to transport our tables. This ensures your table will be moved rain or shine. Should the unthinkable occur during the transport of your table, we carry a $10,000 cargo insurance policy. We also have a $1,000,000 general liability policy to protect your home.

What color can my felt be? Is green felt my only option?


You can get felt in almost any color imaginable. Our felt gallery can show you our numerous color options.

Are there different types of felt?


Yes. Billiard fabric is called by many different names. Pool table felt, pool table cloth, pool felt, billiard cloth, billiard felt, cover, green, grass, etc… All of these names refer to the exact same thing whether it's called a pool table or a billiard table. Your choice in pool table felt will depend on your pool table needs and usage. If you have a simple home table that gets minimal, casual use, an inexpensive fabric may be the choice for you. If you have children or teenagers at home and spills or stains are a concern for you, then you may decide to choose a fabric with Teflon. If you are a Pro, or want to learn to play like one, the Simonis felt will give you the exact same play and look of the tables you see on TV. See our felt gallery for examples and further explanation of the different types.

What do the different ounces of felt mean?


Pool table cloth is characterized by 'weight'. This weight is in ounces going from 13 ounces for cheap cloth up to 22 ounces for the best grades of cloth.

How does the felt affect play on a pool table?


Felt can affect the way the ball rolls and responds. When you hear someone say that a table is "fast", they mean the cloth on that table is very smooth and slick, allowing the ball to roll much faster and react stronger when English is applied to the ball. Simonis is the fastest and most responsive fabric and this is why it's chosen by professional players.

How long does felt last?


The life of the felt is completely dependent upon the usage and care of the table.

What are these white dots all over my pool table felt?


The white dots on the playing surface are actually burns. When the balls strike each other, a lot of friction is generated. This friction travels through the balls and into the felt. This can be minimized by using a higher grade of pool balls. Higher grade pool balls are made of phenolic resin rather than the cheaper acrylic balls.

What type of maintenance is needed?


Pool tables don't typically require a lot of daily maintenance. Keeping a thick plastic, leather, or faux leather cover on the table when it's not in use will keep a large amount of dust from accumulating on the table. Dust can settle into the fabric and can be abrasive, shortening the life of the fabric.

A quality pool table cover can also save a table should a flood occur above it. For example: a table on a basement level with a hot water heater located on the floor above can be disastrous. When the fabric appears fuzzy or dirty, the table needs to be brushed. You should always brush your table in ONE direction, from the head to the foot. The head of the table is the end that you break from. The foot is the end that you break towards, also where you set the balls when racked. Vacuuming the brush out from time to time will help eliminate dust and chalk accumulation as well.

The wood frame can be polished or dusted if you like. We highly suggest spraying your dusting rag first and then using it to wipe the table, rather than spraying the table itself. Overspray on your felt can cause staining and cannot be removed.

What if I spill something on my pool table?


Act immediately! Start at the outside of the spill and work your way in so you don't spread the spill further. Get a dry, clean, white towel and dab the liquid repeatedly with a dry section of the towel each time. DO NOT RUB. Use another clean white towel moistened with COLD WATER ONLY and dab the spill again, trying to absorb as much as the liquid as possible. Warm or hot water will set the stain. The water will dry cleaner and not be as dark of a stain as beer, for example. Finish with a third clean, dry, white towel. Dab the entire spill area until it's as dry as you can get it. Let the felt dry before using again.

Can I vacuum my pool table felt?


No. From the beginning of a new felt installation we start brushing the felt in one direction to teach the felt to lie down and stay smooth. Vacuuming would pull the fabric and cause all the fibers to stand up, creating a very fuzzy table.

Do I need a dot on my pool table?


A dot, also called a spot, is not a requirement. It's a matter of personal preference. The function of the dot is to show players where to place the lead/top ball when the balls are racked. Some players already know where this spot is and choose to leave the dot off. The dot is simply a sticker, and although paper thin, some say it affects the ball when it rolls over it.

Do I have to have my pool table felt replaced when it's moved?


No. If you are happy with the condition and appearance of your felt, you can certainly use it again as long as it is not ripped or torn in the playing surface.

My cue tip broke off of my pool cue, can you fix it?


Yes, and so can you! We use and sell tip repair kits. It is important to keep up with the condition of your tips. A broken tip can very easily cut your felt with one slip. The brand new tip will need 24 hours to dry before being used. It will also need to be filed into a more rounded shape. There are tip shapers available that can quickly do it with a few twists of the wrist.

What are pool table bumpers?


Along the edge of the pool table rails, underneath the felt, there are rubber cushions that the ball bounces off of. The condition and type of bumpers (cushions) plays a big factor in the way a table plays.

How long should bumpers last?


The life of pool table cushions depends on what grade they are. Usage has nothing to do with bumpers going bad. We use a grade of cushion that last up to 25 years. Cheaper grades of cushions can last only seven years.

How do I know if my bumpers are bad?


Walk along your table pushing your finger into the tip of the cushions every two inches. When you press your finger into it, it should have a little give. If they have gone bad you won't be able to push in at all because the tip will be hard as wood. Think of the difference between a pencil's shaft and the pencil's eraser. It will start to sound different as well. When the balls strike the rail you will notice a deadened thud sound. You will also notice the ball's speed decreases dramatically after contacting the rail. Bumpers can also 'melt', changing shape and creating a more sloping side that causes the ball to easily jump off the table as if it were on a ramp.

What do you use to level a pool table?


Some companies will answer this question "with a carpenter's level". A carpenter's level will never be accurate enough for the perfectionist. We use a Starrett Machinist Level. This is the same level used to calibrate machinery that has to be accurate to 1/100 of an inch. This means that one single sheet of paper can change the levelness of your table. Starrett precision measuring tools meet or exceed accuracy and performance requirements of national and international standards, and are traceable to the United States National Institute of Standards and Technology. Starrett tools are made to the highest standard of quality and workmanship.

What about the stack of cardboard, linoleum tile, playing cards, rubber discs, etc… that the last company left under the legs of my table?


We only use hardwood pool table leveling shims. They are completely compressed as far as they will evergo. Meaning they won't slowly squeeze down any further underneath the weight of the table, changing the levelness later.

Is it okay to put a ping pong topper on my table?


Yes, but only if you put a cover on the table first, and then put the topper on the table. Otherwise you will scratch your top rails.